40% of my college books are photocopied either from the library books or from my well-off friends' books. Photocopying costed 25 centavos per page sometime in 1994-2000. There is a dorm beside SLU maingate that offers free bookbinding if you will photocopy the whole book. Engineering books cost a lot and thru photocopying, students can save a lot.

In college, I didn't buy books that didn't appeal to me. I saved my book allowance for books that were worth buying and keeping. During my tight times, I would go to the thrift shop along Session Road to look for second-hand books. Would you believe that I was able to purchase a fifty-peso Differential and Integral Calculus book in a thrift shop? It would have costed me around PhP250.00 at that time had I bought it first-hand.

During my time (1994-2000), the two most famous bookstores in Baguio were Jet and CID. Jet offers a lower price that's why it's more famous to students with tight budget. Jet and CID were my last resort if my college books were not available on the thrift shop.

I had an encounter with a Canadian in CID sometime in 1998.

He: Are you a college student?
Me: Yes. I'm looking for a book in Civil Engineering. I need it very badly.
He: I'm an engineer in Canada. If you want a copy, you can meet me in Prime Hotel. I think you're smart.
Me: You're an engineer? You look like a mountain climber to me. (long hair,tall, muscled arms)

If and ONLY if I believed him, I would have met him in his hotel room and probably, horrible thing could have happened to me. You see, I was so trusting before. =/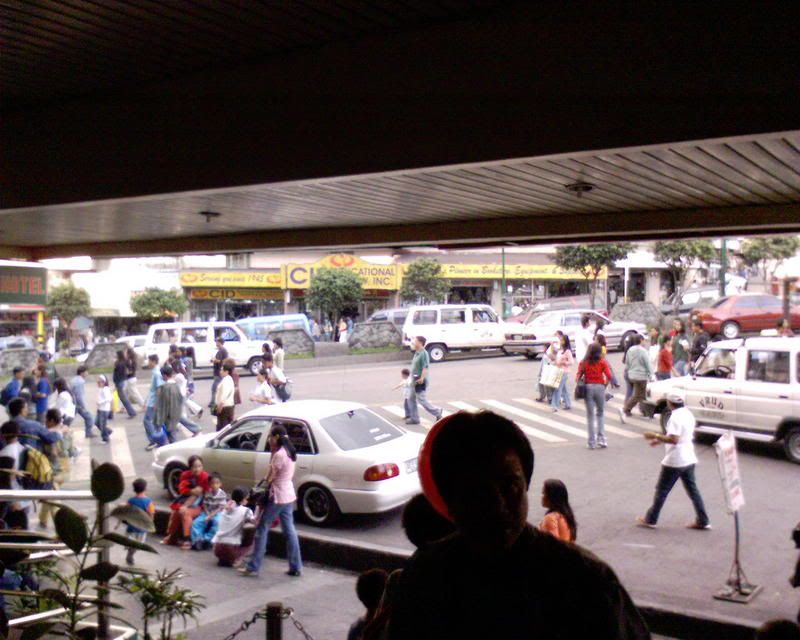 I was standing on the Jollibee entrance when I took this picture. That's CID Bookstore on the other side of Session Road.