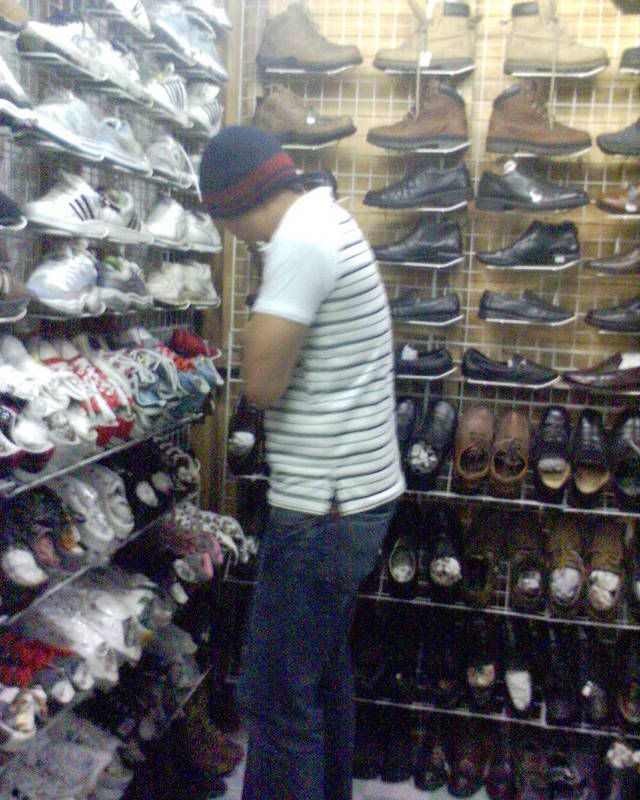 What is an ukay-ukay? Ukay-ukay is a place where you can buy cheap used clothes. It's also known as wagwagan. If you have Salvation Army in your place, we have ukay-ukay in the Philippines. Baguio City is the ukay-ukay capital of the Philippines because it is in Baguio where this trend originated.
It was only in 1999 when people became honest and open about visiting or shopping in the ukay-ukay. Prior to that, Baguio people were discreet about going there because surely, purchasing second hand or used items would mean that that person is not capable of buying first-hand goods.
When I was in college, you wouldn't believe that ukay-ukay patronizers were those who are in the upper-social class! One good thing about ukay-ukay clothes is that, besides being cheap and affordable, the items are not duplicated.
The first ukay-ukay store in Baguio is the one located along Harrison Road, just across Burnham Park. A classmate of mine was able to buy a gown worth PhP200.00. It would have costed her PhP1,000.00 if she bought it brand-new. According to my college instructor, ukay-ukay in Hangar Market offers much cheaper items. There you can buy t-shirts or blouses for as low as PhP10.00!
Chris used to be a loyal customer of ukay-ukay. It was actually I who scolded him for buying his pants or shoes in there. I would often say that those items would not be discarded by the original owners if they were good. He would often convince me to go there with him and see what's inside. Well, it took him six years to get me convinced to take a look at what's inside an ukay-ukay.
For first timers, here are my tips:
Don't act like a primadonna. Remember that you're not in a classy place so leave your "kakonyohan" at home.

Don't criticize or judge the items. If you don't feel like buying, don't say anything bad like "It's fake. It's used. It's cheap!"

Inspect the items for defects. Check if the leather is synthetic (try to scratch it lightly).

Be patient in searching for the best buy. Believe me, it would be worth your effort. Last Saturday, I saw a fashionable leather jacket that costs PhP450.00. Original price of that is PhP3500.00!

Look out for fake items. Not everything sold in there is original used items.